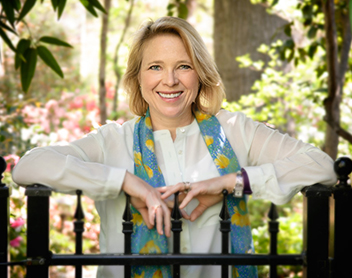 Rebecca coaches top-level leaders to enhance the effectiveness of their personal and professional leadership by seeking first to understand the fundamentals of personality preferences and historical patterns of relating and communication styles, and then assessing how these fundamentals affect interpersonal relationships and leadership performance.
Rebecca founded Merrill Leadership in 1999 to assist senior leaders through on-going coaching relationships that continue to add value for clients over multiple years. She primarily works with physician leaders at multiple institutions including Stanford, Yale and Duke  Universities, providing customized coaching approaches to promote integrated learning via individual and group coaching.
Prior to her work at the Universities, Rebecca worked with the senior leadership of entrepreneurial and established companies, both large and small, in various industries including banking, clinical research, commercial real estate, education, manufacturing, on-line retail and private wealth management.
Rebecca earned a bachelor's degree with a double major in Psychology and Religion, graduating magna cum laude, with special honors in Religion, from Wellesley College in 1985. She received a master's degree in Education from Harvard in 1989 and a second master's degree in Clinical Social Work from Smith in 1993 followed by four years of clinical training at Duke University.